View original acrylic painting.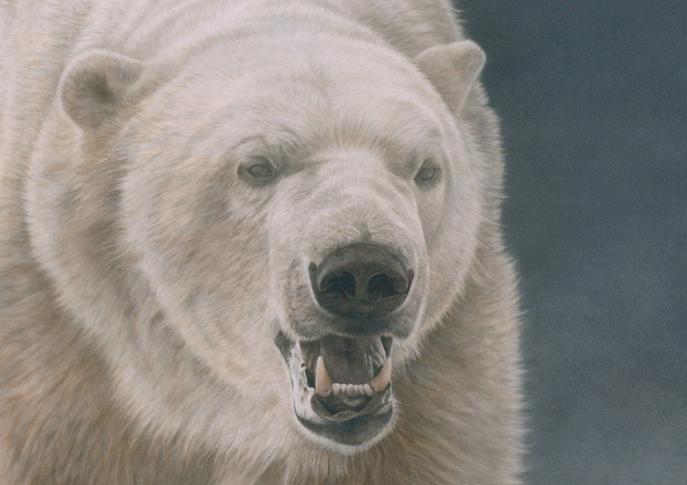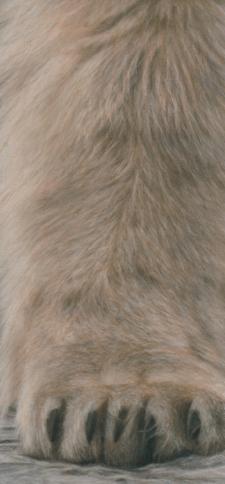 Enrich Your Life with the Beauty & Significance of Animals.
About Michael Pape Giclée Limited Edition Prints
Giclée (Gee-Clay)
Giclée is a state of the art digital technology that has made it possible to create a fine art print that is extremely difficult to distinguish from the original painting or drawing. Giclées are available on archival acid free watercolour paper and or canvas. Michael Pape Giclées use pigment longevity inks and have a lifetime warranty. Each limited edition giclée is numbered and hand-signed by the artist. Read More
Giclée - Artist Proof Edition is a signed and numbered limited edition. An Artist Proof is the process of the artist manually matching the original painting colour to the limited edition giclée print colour. For example the pupil of an animals eye may be slightly darker on one Artist Proof than another. Each Artist Proof is slightly different in colour. An original if you will. Many artists charge a 20% premium because of this. Artist Proof Editions are usually limited to 10% (20 prints) of the Regular Edition (200 prints) for example. They are the most sought after limited edition by collectors.
Giclée - Regular Edition is a regular signed and numbered limited edition, based off the artist proof.
Giclée - Conservation / Publisher Proof Edition are what charities offer for Fundraising.
This site represents the original artwork of wildlife artist Michael Pape
and is protected by international copyright laws. © Copyright 2017 The Art of Michael Pape Inc.
© On Thin Ice - Polar Bear 2010
36" x 60" Original Acrylic Painting on Cnavas is Sold.
Limited Edition Giclée Print Available Below.
On Thin Ice - Polar Bear - Detail
It is difficult to show the detail of my paintings on the web sometimes. As well as a sense of size. In this case the size and impact of the original painting and large size limited edition canvas print at 3 feet x 5 feet. I have blown up this section above and the paw to the right to give you a more accurate sense of detail and impact.
In real life this painting as well as the limited edition prints have a life of their own and you truly will feel the power and sensitivity behind this work.
In this painting I wanted to show viewers a sign of the times, a thinner than normal male polar bear traveling in search of food.
Polar bears need ice to hunt seals and with the longer wait times for ice to form because of the warmer Arctic climate due to global warming, many polar bears are going without food for longer and longer times.
This is of great concern as we may loose this majestic, powerful symbol of the north forever.
- Michael Pape